About Vikki Hanchin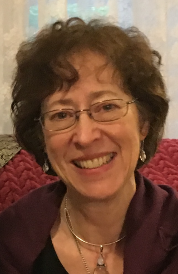 Victoria (Vikki) Hanchin, LCSW, is a Licensed Clinical Social Worker, wholistic psychotherapist, visionary activist, workshop facilitator, and speaker. She is the author of the true story, "The Seer and The Sayer, Revelations of the New Earth".

Vikki writes integrative material that finds a common language connecting ancient spiritual wisdom with modern science and understanding. She has researched the fields of conscious human evolution, quantum physics and human consciousness, positive psychology, and ancient spiritual/wisdom traditions, and discovered that they are all saying the same thing: we are at the transformation point in human consciousness on the planet now.  Her intent is to assist the great awakening of our time through expanding our understanding of what it means to be fully human, and through reclaiming the feminine, right-brain aspects of consciousness and life values.

Her philosophy is that as each individual heals, that healing is added to the collective healing on the planet. She believes that it is critical at this time on Earth that each person do their part to heal, to awaken to their magnificence, and to contribute to the greater good.

Vikki lives in Pittsburgh, offering wholistic psychotherapy in her private practice for over 30 years, and raising her two sons here. She has become quite a fan of Pittsburgh and its sacred geography of the converging three rivers and the fourth underground river, which her research revealed are connected to the ancient Mayan 2012 prophetic teachings. Vikki relaxes with dance, music, friendship, her sons and nature.
contact vikki